Frequently Asked Questions
Are there contracts or commitments?
Nope! Capzool is a month-to-month subscription service. There are no contracts and you may downgrade, upgrade, or cancel anytime without penalty. When a paid account is closed, you'll retain access to Capzool services for the remainder of the current billing cycle.
Can I really use Capzool for free?
Yes, we offer a completely free account with lots of awesome features. No credit card needed!
Do you have posts for my specific industry?
Yes, Capzool has posts related to every niche and industry in the world. The platform is updated every minute with original content. Further, you can request new posts from our creators community of social media pros for your specific niche.
Can I see the posts before I sign up for a paid plan?
Yes, you can see the posts and all content within the platform with a free plan.
Can I manage more than one business?
Yes, Capzool makes managing social media for multiple clients simple and efficient. Whether you're a boutique social media agency or an enterprise level team, Capzool makes social media marketing a breeze. Check out our agency plans above.
If posting is unlimited, what do you mean by "30 ready to use posts per month"?
This indicates how many ready-to-use posts (created by our community of social media pros) you may use. You can publish unlimited posts using your own content.
Capzool for good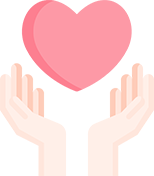 Capzool wants to support people in the world who are doing good things. That's why we offer special discount pricing for qualified nonprofit organizations and educational institutions.
If you're one, contact us with details of your needs and we would love to help.